Plantar Pressure Analysis
&

Diagnosis Webinar Course – Replay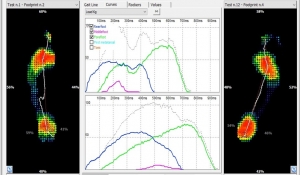 This course gives a good foundational understanding of plantar pressure analysis and we'll go through the pressure mapping of some common conditions and what interventions we can use to test and predict the outcome of treatment.
4 X 90 minute webinar replays.
Content includes:
Biomechanical foundations of force
Diagnosis & analysis using Sensor Medica Freestep software (Mat based)
Pressure mapping of common conditions
Using plantar pressure to predict treatment outcomes

Worksheets are provided for participants to complete to ensure understanding and ability to use learned knowledge to gain expected outcomes in your own clinic.
Case Studies will be provided to work on to demonstrate your understanding and will be submitted as course work after the last webinar for grading.
You will receive an Achievement Certificate at the completion of the course.
Bonus
30-minute one on one online consultation to assist you to best use the content in you own practice environment and patient caseload.
$150 USD