CADCam Orthotic Prescription
&

Design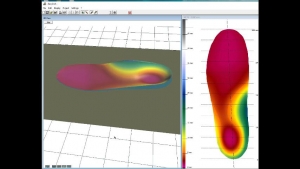 Designing orthotics is one of my favourite parts of the treatment process! It's exciting to take all the examination information and design the prescription for an orthotic that will do what I want it to do.
As I say to my new graduates "what do you want the orthotic to do?"
So, in this course we look at how it all comes together to design an orthotic prescription. But, just as important, we'll go through how I issue an orthotic to the patient, review it's effect, and make adjustments to the orthotic when necessary.
5  X 75 minute interactive weekly webinars with 60 minutes of content and 15-minute Question/ discussion section
Content Includes:
Functional testing
3D and 2D scanning
Designing the prescription based on your testing and analysis
Orthotic issue, adjustment and review
With your webinar course enrolment you have lifetime access to a personal student dashboard with:
The webinar replay of every session
The Pdf of every webinar session presentation
A worksheet for each session
Quiz questions for each session leading to a Certificate of Completion
Content specific research references where applicable
Content specific templates where applicable
Bonus
30-minute one on one online consultation to assist you to best use the content in your own practice environment and patient caseload.
Dates (TBC)
Session 1: Saturday 29th August 2020 5pm Australian Eastern Standard time
Session 2: Saturday 5th September 2020 5pm Australian Eastern Standard time
Session 3: Saturday 12th September 2020 5pm Australian Eastern Standard time
Session 4: Saturday 19th September 2020 5pm Australian Eastern Standard time
Session 5: Saturday 26th September 2020 5pm Australian Eastern Standard time
$200 USD