Masterclass in Clinical Use of Plantar Pressure – September / October 2020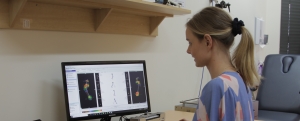 The Masterclass in clinical use of plantar pressure analysis is great for a clinician who has the equipment but wants to get more from it.
We'll go through how Plantar Pressure analysis can be a seamless part of your clinical practice from the Initial Consultation to the completion of a Treatment Plan. You'll see how,  when the patient understands where their treatment plan is heading, it makes a huge difference to the outcome.
The Masterclass course is limited to 15 places
Prior to commencement each participant will have a one on one session with me to understand their unique goals and needs for the training.
The weekly Webinars of focused training (depending on the goals of the clinician) include projects to test your knowledge and display understanding.
Q & A available at any point to assist with weekly projects.
6 X 75 minute interactive weekly webinars with 60 minutes of content and 15-minute Question/ discussion section.
Worksheets are provided for participants to complete to ensure understanding and ability to use learned knowledge to gain expected outcomes in your own clinic.
Case Studies will be provided to work on to demonstrate your understanding and will be submitted as course work after the last webinar for grading.
You will receive an Achievement Certificate at the completion of the course.
Bonus
30-minute one on one online consultation to assist you to best use the content in your own practice environment and patient caseload.
Major Bonus
If 2 or more courses are completed, you will be invited to participate in the Master Class Course as a complimentary reward for your effort and commitment to your learning journey.
$300 USD