Link to: Stepforce Essentials
Start Your Online Learning Here

Diagnosis of foot dysfunction in gait using Sensor Medica Freestep plantar pressure.
A practical course designed especially for practitioners. Learn the clinical use of plantar pressure analysis to effectively diagnose gait dysfunction.
This comprehensive course includes:
the classic presentations of plantar pressure in common foot conditions,
understanding the Freestep plantar pressure data,
using plantar pressure to predict planned treatment outcomes, and
over 25 video demonstrations of clinical tests.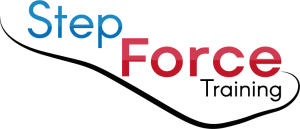 Link to: Seminar Training
Practical and interactive group sessions, linked to specific conditions, will equip your team to use plantar pressure analysis in day to day clinical practice.
Link to: Global Community
The Sensor Medica and Step Force Training  users groups are the "brains trust" for sharing ideas, problem solving and support
Why choose Step Force Training?
Here are some frequently asked questions
regarding the online course
How do I register for a course?
Currently, the 'Step Force Essentials' course is available for registration, but new courses will be available soon.
To register for the Step Force Essentials course simply find the page under 'Sevices' and follow the links, or click here
Can I take more than one course at a time?
Yes you can! Once you've registered for your first course and created an account you can easily purchase new courses and add them into your account.
What are your terms and conditions?
I'm registered, now what?
Now you are registered simply visit your user dashboard and click on the course you would like to start.
Follow the links to the first module, then the first lesson. Download the course material available on the page, click play on the video and start!
How do I access my course?
Once you've purchased and registered for a course simply click on the 'My Dashboard' link in the top right of your devices navigation bar, or simply click here.
Can i access my course on more then one device?
Yes you can! The Step Force platform is available on any device that can access the internet, including phones, tablets, laptops and PCs. Our platform is also compatible with both Macs and PCs.
What do I do if I've forgotten my password?
If you've forgotten your password it's easy to resent. Simply click on the 'Forgotten Password' link at the login page, or click here.
Enter your email address or username and we'll send you instructions to reset your password.
Orthotic Design – using plantar pressure analysis
The Running Lab – treadmill analysis
The Balance Clinic – plantar pressure assessment